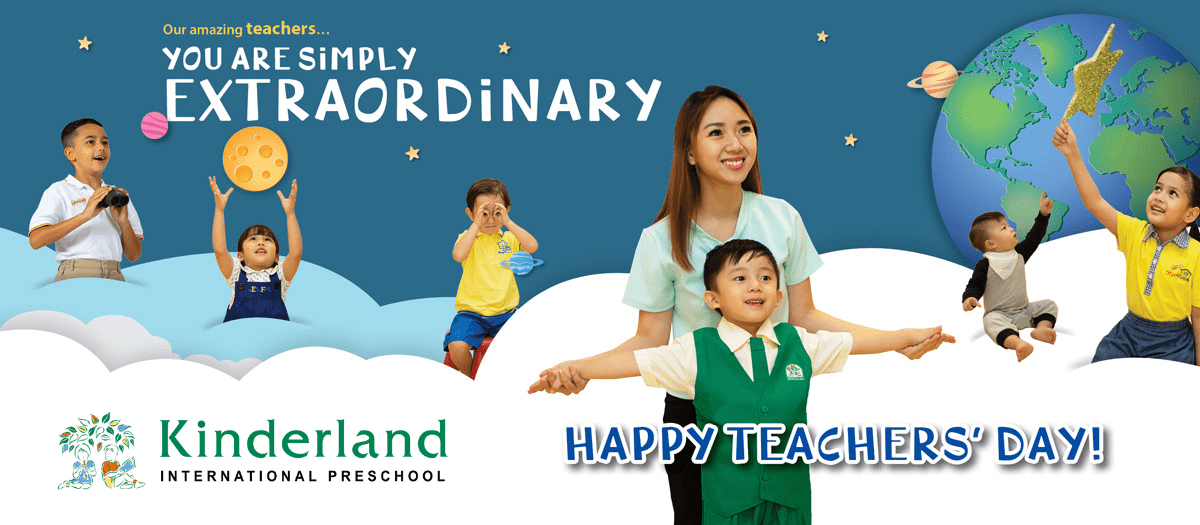 Kinderland was the third kindergarten for Nhim. In the beginning, Nhim was quite confused and shy. Initially, she would cry every day, wanting not to leave her mother when she goes to school. But she would always return home happy every day. She ate well and slept well. From a little girl who doesn't know English, she grew to communicate with teacher and friends, form sentences and sing English songs. Even on weekends, she would still request to go to school.

The school year 2019-2020 was a challenging year with the outbreak of the Covid-19 epidemic, interrupting children's education. Nhim was sad and had reminisce about school. Luckily, the online classes that the school organized allowed her to continue lessons, talked to friends and learned well.

On the day she said goodbye to Kinderland, her teacher and her friends, my tears rolled. Sometimes I wish time will come to a standstill. Nhim will never need to grow up, and she can continue her studies at Kinderland, where she is loved and enjoy every moment here.

On behalf of the family and Nhim, I would like to sincerely thank Kinderland and all the teachers. Their love for her was the best gift for Nhim to confidently progress into Grade 1. I hope Kinderland will continue to grow stronger, and have more students experiencing the love of the school's staff.
Thank you Kinderland International Preschool for creating such ideal environment for my child. We are satisfied with the integrated teaching methodology which motivates my child to develop naturally and innovatively. Besides that, teachers are caring and supportive.
We knew about Kinderland Preschool brand while living in Singapore. Then when it opened the first campus in Vietnam, we are more than happy to send our child there. Since the day he joined Kinderland International Preschool @Vietnam, he became more confident and was willing to help me on house works, he also voluntarily arranged toys at home. The school has its own modern kitchen with rich menu, food tastes as good as served in the restaurant. Jonny loves all the teachers here, I am so happy to see he grows up day by day at Kinderland.
Kinderland International Preschool @Vista Verde is the first campus of Kinderland in Vietnam, well-known with music-infused curriculum that supports children's academic and physical growth, especially for childs from 0-3 years old. Zea loves music, she starts swaying side by side with the beat whenever she hears the music. Besides that, the school principal and teachers are so dedicated and supportive. I feel so happy to send Zea to school everyday. Love you and thank you Kinderland Vietnam!